Introducing UPS® Shipping for Stamps.com
New UPS shipping options with lower rates allows Stamps.com customers to save big
Now with UPS, you can print shipping labels for all your online retail orders. Whether you're looking for a cost–effective option to ship across the country or have an urgent shipment that requires UPS Next Day Air® Early delivery, UPS has guaranteed time– and day–definite delivery to fit your needs.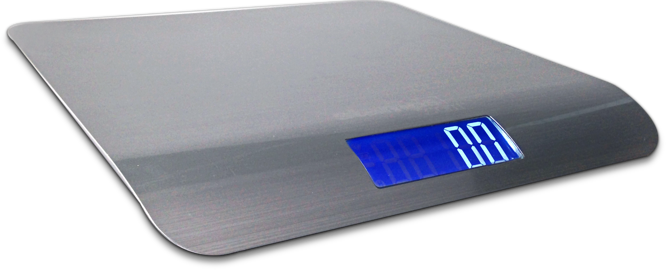 Try us out for 4 weeks!
Free USB Shipping Scale (+S&H)
$5 in Postage
Get Low UPS Rates – Up To 82% Off!*
Stamps.com gives you access to pre-negotiated discounts of up to 73% off UPS 2nd Day Air® and up to 78% off UPS® Ground Daily Rates services.
---
Stop Paying Surcharges
Nobody likes surcharges and extra fees. But when you create a UPS account within Stamps.com, many common surcharges can be avoided, saving you even more money!
---
Enjoy UPS Guaranteed Delivery
Offer on–time delivery guarantee to your customers with UPS small parcel services (Express). If your package is not delivered on time, get a refund or credit to your account.
---
UPS Package Tracking Instantly Available
UPS package tracking info is immediately sent to your marketplace/store and an optional notification email is delivered to your customer once an order is shipped.
---
UPS International Shipping Made Easy
Grow your business by opening sales to international markets. UPS International delivers to more than 220 countries and territories.
---
Express and Ground – Access All UPS Shipping Services in Stamps.com
Get access to UPS' Guaranteed Delivery Date shipping for eligible international and domestic services.
UPS Next Day Air®
UPS Next Day Air Saver®
UPS Next Day Air® Early
UPS 2nd Day Air®
UPS 2nd Day Air® A.M.
UPS 3 Day Select®
UPS® Ground
UPS Worldwide Saver®
UPS Worldwide Expedited®
UPS Worldwide Express®
UPS® Standard to Canada
UPS® Standard to Mexico
UPS discounts are available in our most popular shipping platforms:
Get started with UPS® Shipping today!
*Rates are limited to shipping from the continental U.S. only. These rates and discounts exclude shipment origins from Hawaii, Puerto Rico, and Alaska. Rates and any applicable discounts are subject to change at any time without notice.
UPS Service Guarantees are subject to change. See the UPS Service Guarantee on UPS.com for more details.
UPS, the UPS brand mark and the color brown are trademarks of United Parcel Service of America, Inc. used here with permission. All rights reserved.