Spend less time shipping. More time selling.
Less time shipping.
More time selling.
Ship faster for less money with automated shipping tools and discounted USPS rates.
Ship faster.
Pay Less.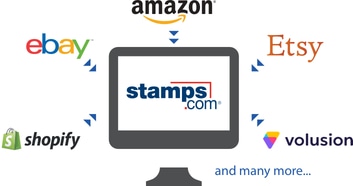 Import Orders
Automatically imports orders from wherever you sell.
Selects Best Rate
Selects best shipping method based on price and delivery speed.
Alerts Customers
Automatically shares tracking information with your marketplace and customers.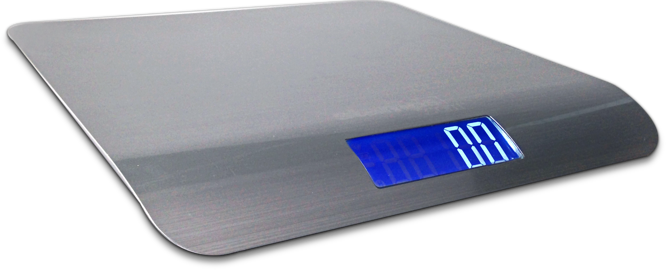 Try us out for 4 weeks!
Free USB Shipping Scale (+S&H)
$5 in Postage
Automatically import all your orders
Manage and ship all of your orders from a simple dashboard. We'll grab your orders through our direct integrations and get them ready to ship instantly. Import from Amazon, eBay, shopping carts, CSV files, and more. Simply click, connect, and ship. It's the easiest and fastest way to get orders out the door while keeping customers happy and boosting your seller ratings.
Import all your orders
Manage and ship all of your orders from all of your stores from a simple dashboard. No matter where you're selling, we'll grab your orders through our direct integrations and get them ready to ship instantly. Import from Amazon, eBay, shopping carts, CSV files, and more.







Save big with amazing discounts from USPS and UPS!
Thanks to our partnerships with USPS and UPS, Stamps.com gives you access to some of the most competitive rates available anywhere.
Domestic: Up to 30% for USPS and up to 82% for UPS Daily Rates
International: Up to 7% for USPS and up to 82% for UPS Daily Rates
Other Discounts Supported: Commercial Base, Commercial Plus, Cubic Pricing, and more!
Package Protection: Save up to 40% on coverage.
UPS rates are limited to shipping from the continental U.S. only. These rates and discounts exclude shipment origins from Hawaii, Puerto Rico, and Alaska. These rates and any applicable discounts are subject to change at any time without notice.
Get the lowest rates with the fastest delivery times.
USPS has a lot of great ways to ship stuff, but deciding which one is best for each package can be tough. Once you install the software, Stamps.com automatically selects the best USPS delivery option based on price, package size, weight, and required delivery date. With the fastest delivery and lowest rates, Stamps.com will also boost your seller ratings.
Unlimited Live Telephone Support
Package tracking instantly available to your customers.
Great news! You'll never have to hear "Where's my package?" again.
Package tracking info is immediately sent to your

marketplace/

store, and an optional notification email is delivered to your customer once an order is shipped. It's a great way to improve your Seller Ratings.
Our detailed Online Reporting Dashboard makes it easy to access package tracking details for any order.
The right fit no matter how much you ship.
Whether you ship one package a day from your home, or ship thousands of packages a day from multiple warehouses, Stamps.com works for any-sized business and any experience level. Our easy-to-use interface doesn't require any special training or special equipment, and any computer and printer will do. Just give us a try, and we guarantee you'll be shipping within minutes.
Process orders faster
with simple workflow automation tools.
Automatic domestic address cleansing
Print labels for multiple orders in one click
Map the shipping selection
in your store to USPS service
Use presets to quickly apply shipping preferences to multiple orders
Automatically add order tags based on products ordered
International made easy
with our premium services.
One of the fastest way to grow your business is to open up the international markets. Stamps.com makes it easy with our powerful Global Advantage Program. Check out these exclusive features:
NEW! Ship merchandise with flats and large envelopes
Electronic customs – no more forms to print
Instant shipping refunds
Free $100 coverage – We refund the shipping cost and reimburse up to $100
Free end of day pickup
We don't set limits on your success
With Stamps.com you get unlimited shipments, unlimited store connections and unlimited telephone support for one low monthly fee. Unlike many of our competitors, we don't believe in charging you more for your success.
Scan Forms
Consolidate multiple shipments into one barcode
Batch Label Printing
Print all your shipping labels in one click
Thermal Printers
We support all the top brands
Return Shipping Labels
Email return label to your customers
Hidden Postage
Hide the postage value on your label
Package Insurance
Insure packages up to $10,000 in value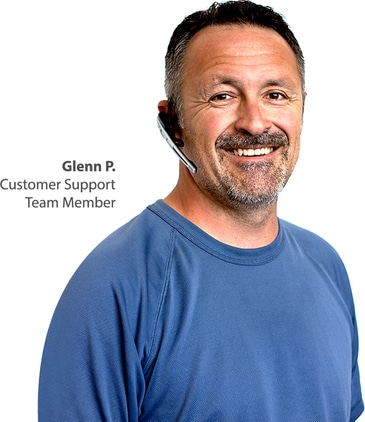 An experienced support team of live humans
Unlike some of our competitors, we believe it's nice to talk to an actual person when you need help. Whether you need technical support or just some advice on USPS shipping options, our living, breathing shipping experts are ready to help by phone, email, or chat. And don't worry, you'll never have to pay extra to talk with a real person.
Toll-free telephone support team
Customer Service Team of The Year winner
Stamps.com Family of Companies
Stamps.com Customers, 2017
Stamps.com Family of Companies, USPS FY 2017
Open a Stamps.com account
Simply click the "Get Started"enter your promo code and click the "GO" button to sign up for Stamps.com and get access to all the services of the Post Office right from your computer 24/7. Even get discounts you can't get at the Post Office!
Try it out with $5 free postage
We'll give you 4 weeks to see if Stamps.com is right for you. We're so confident you'll like Stamps.com, we'll also throw in $5 free postage to use during those 4 weeks.
Don't pay unless you stay
Cancel your account online or call 1‑855‑608‑2677 to cancel within the 4‑week trial period and pay no service fee. The monthly fee is just $19.99 plus applicable taxes, if any, including the first month. Your service will continue uninterrupted as long as you do not cancel.