END-OF-DAY PICKUP.
NO CUSTOMS FORMS.
MORE SERVICE OPTIONS.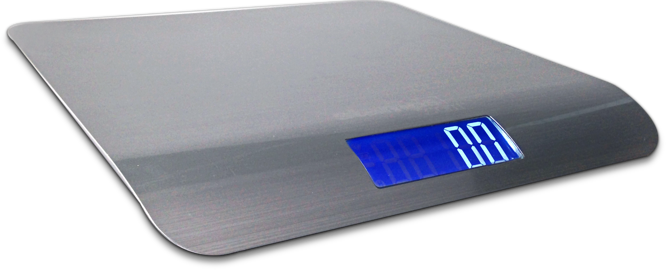 Try us out for 4 weeks!
Free USB Shipping Scale (+S&H)
$5 in Postage
We make international shipping easy.
Ever wish international shipping wasn't quite so complicated? So did we. That's why we developed the Stamps.com Global Advantage Program. With Global Advantage, you get exclusive features that make international shipping faster, easier and more convenient. We let you choose the pick-up times. We take care of the customs forms. It's international shipping made easy. Take advantage of all the amazing benefits at no additional costs.
No Customs Forms
Send customs forms electronically - We'll print and apply the forms for you.
Ship Merchandise in Flats
Exclusively with Global Advantage, you can continue shipping merchandise in First Class Mail International Large Envelope/Flats and enjoy the cost savings.
Free End-of-Day Pickup
Schedule pickups when it's convenient for you. Available in select markets only.
Free Insurance up to $200
All shipments with delivery confirmation get up to $200 in coverage, plus a refund of the shipping cost.
Shipping Concierge
Free phone and email support to help with all your international shipping needs.
Instant Refunds
No more waiting for international shipping refunds.
Global Address Verification
Improve deliverability with real-time address verification.
Free Express International Upgrade
Free upgrade for select Priority Mail International shipments to Mexico, UK and Australia.
Expanded FCPI Tracking
Track First Class Package International Service shipments in more countries (South Korea, Sweden, and more).
Open a Stamps.com account
Simply click the "Get Started"enter your promo code and click the "GO" button to sign up for Stamps.com and get access to all the services of the Post Office right from your computer 24/7. Even get discounts you can't get at the Post Office!
Try it out with $5 free postage
We'll give you 4 weeks to see if Stamps.com is right for you. We're so confident you'll like Stamps.com, we'll also throw in $5 free postage to use during those 4 weeks.
Don't pay unless you stay
Cancel your account online or call 1‑855‑608‑2677 to cancel within the 4‑week trial period and pay no service fee. The monthly fee is just $19.99 plus applicable taxes, if any, including the first month. Your service will continue uninterrupted as long as you do not cancel.
Consolidate and Save.
Are you shipping more than 5 international packages a day? If so, you may be eligible for at least a 10% discount and free end-of-day pickup. Customers must consolidate packages prior to pick-up but there's no need to pre-sort packages by destination. We also offer a domestic solution in select markets. To see if you qualify, contact us for a free consultation today.
Already a Stamps.com customer? There are no additional costs to add Global Advantage Program. To activate Global Advantage Program on your new or existing Stamps.com account, contact your Stamps.com Account Manager or call 877‑782‑6739 today.