Why USPS?
Why USPS?
Savings. Speed. Tracking.
Savings. Speed. Tracking.
In the past few years, the USPS has been dedicated to improving every aspect of its shipping services. And shippers are taking notice. Today, with the help of Stamps.com, you'll find a new USPS that can go toe-to-toe with any private carrier.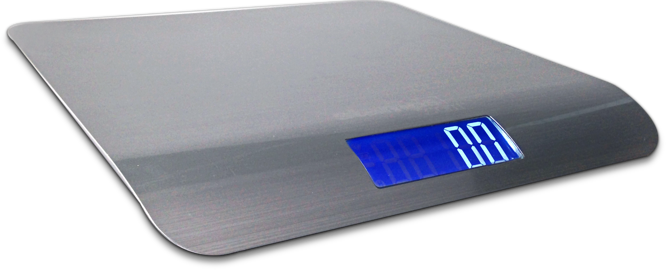 Try us out for 4 weeks!
Free USB Shipping Scale (+S&H)
$5 in Postage
Lower Costs
The USPS has always been competitive on price. Now they're taking it to another level by offering distance and weight-based rates and competitive pricing structures – Cubic-pricing, Regional Rate boxes, Flat Rate boxes and envelopes, high-volume discounts and custom rates. And of course, if you're sending international, there's no more affordable and convenient choice than the USPS.
USPS offers the lowest rates for the most popular weights. FedEx Home Delivery packages are subject to Dimensional (DIM) Weight pricing, which is based on package size instead of weight. To be competitive, you really can't afford not to use USPS.
---
No Surcharges or Hidden Fees
The USPS has always believed in up-front pricing. The price you're quoted is the price you get. No surcharges or hidden fees. No charges for residential delivery, Saturday delivery, rural delivery area or address correction. Did you know private carriers have as many as 60 different surcharges they can add on top of their base price? Surprise… you're paying more than you have to.
FedEx includes residential surcharges up to $4.40 and fuel surcharges up to 7.25% to all Home Delivery packages.
Plus, there is a Delivery Area Surcharge if you live out of a metro area. 25% of US population lives inside a Delivery Area Surcharge zip.
---
Faster Delivery
Why pay extra for slower delivery speeds? With USPS your packages get there fast. And faster delivery times (along with lower shipping costs) translates to happier customers and higher seller ratings.
---
---
Tracking
Whoever said the USPS is behind in tracking hasn't shipped with the USPS lately. This year's expansion in tracking gives you unprecedented visibility into the location of every shipment – from entry to final delivery.
---
Shipping features you get only through the USPS: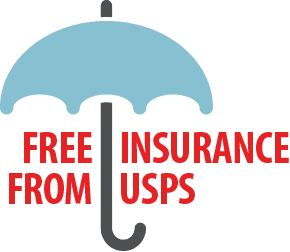 Data Sources:
Who's Winning the Shipping War
white paper, Stamps.com
Download PDF
Open a Stamps.com account
Simply click the "Get Started"enter your promo code and click the "GO" button to sign up for Stamps.com and get access to all the services of the Post Office right from your computer 24/7. Even get discounts you can't get at the Post Office!
Try it out with $5 free postage
We'll give you 4 weeks to see if Stamps.com is right for you. We're so confident you'll like Stamps.com, we'll also throw in $5 free postage to use during those 4 weeks.
Don't pay unless you stay
Cancel your account online or call 1‑855‑608‑2677 to cancel within the 4‑week trial period and pay no service fee. The monthly fee is just $19.99 plus applicable taxes, if any, including the first month. Your service will continue uninterrupted as long as you do not cancel.