Print postage, ship with ease
Effortless mailing and shipping solutions
Compare our plans
Printing Features
QR code label (InstaLabel)
International address verification
Shipping Features
Discounted insurance (ParcelGuard)
Paperless insurance claims
Order Management
Manual order import (csv)
Account & User Management
Multi-location user management
Reporting
Support
Dedicated account manager
Store / Supplies
Account sharing across store & apps
Over 900,000 customers save with Stamps.com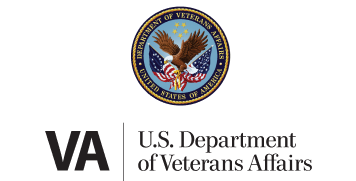 Need a customized solution for your large businesses?
Send more, spend less with our customizable enterprise solution. Enjoy seamless postage printing and parcel delivery across all your corporate facilities. No need for new equipment or concerns about hidden fees. Stamps.com Enterprise simplifies your mailing and shipping needs from day one.
Frequently Asked Questions
How does the 30-day no-risk trial work?
We offer new customers a 30-day no-risk trial. That's 30 days to take Stamps.com for a spin to understand its features and see if it's right for you.
If for any reason you decide that Stamps.com is not right for you, you can cancel your free trial anytime before the trial period ends and you won't be charged. If you stay with Stamps.com past the trial period, you will be charged your monthly subscription fee for your chosen plan, including the fee for the first month of use.
Do I need to purchase any special equipment?
No. All you need is your computer, a printer, and Stamps.com. You can print labels on plain paper, print postage directly onto any type of envelope, or on our NetStamps®, which are like sticker sheets you can print postage on.
Should you want to take your mailing and shipping to the next level, the Stamps.com Store has all the supplies you need: NetStamps® sheets and rolls for postage, digital scales so you never over (or under) pay for the postage you need, thermal printers for sticky shipping labels, and packing supplies of all kinds.
What mailing and shipping services are available with Stamps.com?
While Stamps.com is best known for printing USPS postage on stamps and envelopes to send any class of mail or shipment, you can also create shipping labels with services from the following carriers:
With more carriers planned for the future!
What shipping rate discounts can I get with Stamps.com?
With USPS, Stamps.com customers have access to Commercial and Cubic Pricing, as well as Negotiated Service Agreements. Savings include:
Up to 89% off USPS rates
Up to 82% off UPS rates
Up to 78% off GlobalPost rates
Up to 81% off DHL rates
Up to 40% on package insurance
Can I import my orders from Shopify, eBay, Amazon and other stores?
Yes! When you choose the E-commerce subscription plan, Stamps.com can automatically import orders directly from supported shopping carts and marketplaces including eBay, Shopify, Amazon.com, Etsy and others (see full list). You can also import orders from a CSV file, Microsoft Excel, XML, or your own ODBC.
Yes! Our online help center is available 24/7 and provides how-to guides to use our product, information to troubleshoot common issues, and detailed information about shipping with our supported carriers.
We also have a dedicated team of knowledgeable agents available to talk through any issues or questions. You can contact our customer care team at 1‑855‑889‑7867 Monday-Friday from 6am-6pm Pacific Time.